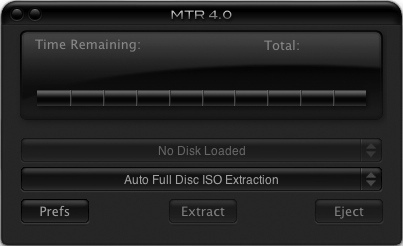 NEW UPDATE POLICY
MTR announces a change in its longstanding Update Policy, effective with the forthcoming release of MTR 4.1
Since MTR's launch in Feb '04, its developer has maintained a single and very generous Update Policy: a lifetime of free Updates for any and all support – MTR users who have supported many times over, or only once (a while ago) have all had this same promise.
Beginning with 4.1, all major releases (4.1, 4.2, etc.) will be subject to a new $10 gift, with the following guidelines:
Multi machine users – FREE
Gifts within the previous 365 days – FREE
4.x users over 365 days – $10
3.x users who have never upgraded – $20
**For 2 weeks from the date of release, 3.x users can upgrade to 4.1 for $10. The $20 upgrade will apply to 4.1 & all future releases after this period.
***** NEW USERS ARE STILL SUBJECT TO THE SUGGESTED $40 GIFT *****
As before, gifts must be made via PayPal as outlined in your Gift Details email. Instructions can be found in How To Send a Gift if needed.
All version updates, bug fixes, minor enhancements, and operational tweaks will be included free for those who have upgraded to that major version (4.1, 4.2, etc.). Should any "problem discs" be encountered, the developer will examine said discs & include any updates to the code to address the issue.
Whether MTR is set to Auto Check for updates or you manually check, the installer will advise that major releases require a new gift and provide the opportunity to abort. Should you mistakenly proceed and lock MTR, the download link will always be available to replace the upgrade with a previous license-compatible version.
**A NEW LICENSE WILL BE REQUIRED FOR EACH MAJOR UPGRADE – INDEPENDENT OF GIFT INTERVAL**
Two new features streamline this process: the License Request Interface and the License Database (which stores all transaction data and formats it properly for the License Request). Licenses will be version specific and will not be compatible with past or future releases.
When requesting a license, ALL transaction data must be included. If you have provided a new gift for the upgrade, be sure to include your previous transaction data in the request email.
As MTR is a one-man operation, a considerable amount of time is devoted to research and development to make MTR what it is today. Each release brings new & beneficial features as well as user-requested enhancements that users have come to expect. Your support in the past and future is deeply appreciated and goes a long way to making this possible.